Planning a romantic Valentine's escape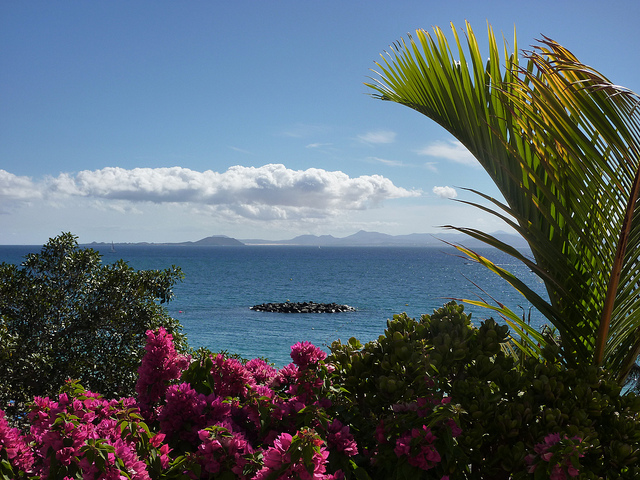 Planning a romantic Valentine's escape is a perfect way to celebrate Valentine's Day – after all, it gives you and your partner the chance to run off together and spend some time alone, without the distractions of work, family and other commitments. However, since Valentine's Day falls in chilly February, you might be wondering where you can go that won't break the bank or take too long to get to.
If that's the case, you'll be pleased to hear there are some fantastic destinations just a few hours' flight from the UK. In fact, our top three are all Spanish destinations, with the first two being Canary Islands and the final one on the mainland. All these are places where you can find cheap hotel deals and enjoy a little romance – and sunshine – for less than you might think.
Tenerife
First on our list is sunny Tenerife. One of the main reasons we have chosen this lovely island is the fact that it has a mild climate all year round, so you can look forward to a little sunshine when the skies are still grey back home!
That's by no means the only reason, though. One of the charms of Tenerife for couples is that it really does have something for everyone, which means that no matter what you're into, you'll be able to find plenty to do.
Similarly, that level of variety means you can indulge your every whim, from throwing your action-packed day out the window in favour of a lazy afternoon on the beach, to swapping your day spent shopping in the capital for a hike in the mountains.
While sites of natural beauty like Teide National Park and the island's beaches are, of course, great for couples, so is the capital city – Santa Cruz. This is largely because it's full of historic, pretty buildings and great restaurants, as well as being perfect for tranquil walks together. Don't miss the Santa Cruz Basilica or El Corte Ingles, the seventh floor of which offers spectacular views over the city and port.
Lanzarote
Next up is another of the Canary Islands – Lanzarote. A land of weird and wonderful landscapes, wine, art and beautiful beaches, this destination seems virtually designed with romance in mind.
Without doubt one of the most romantic things to do is head to Timanfaya National Park together. This is the best place to discover the island's unique and famous 'lunar' landscape, which was created by volcanic activity.
In addition to the fact that it's simply very scenic, the romance of the place is in part down to just how unusual the landscape is, because you'll experience something wholly new together.
Alternatively, if you and your partner love wine, it's well worth following one of the island's wine routes. These walks give you a chance to combine a little sightseeing with wine tasting.
For instance, if you take the first route from the Monument to the Peasant, you can visit the Mozaga Winery (one of the oldest on the island), the Finca Fajardo and more.
Malaga
Rounding off our list is Malaga, which is on the Costa del Sol. Now, it's important to remember that this destination isn't as reliable in terms of winter sun as the Canary Islands, but you can still expect the temperature to be warmer than the UK, and it sometimes gets as high as 17 degrees C. Because it's sheltered by the Sierra Nevada mountains, it generally fares much better in terms of winter warmth than most other mainland European destinations.
And on the off-chance it isn't terribly warm, there are plenty of great things to do other than relax together on the beach. For instance, there are some amazing buildings to check out, like the Castillo de Gibralfaro.
What's great about this place is that there's a really pretty walk running between here and the Alcazaba – great for a little romance. Just follow the Paseo Don Juan de Temboury and, once you get to the castle, enjoy amazing views over Malaga.